Photograph Smile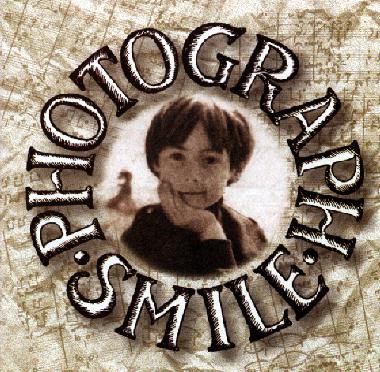 Photograph Smile is the brilliant new album from Julian. It contains 14 brilliant songs all fantastic in every way. If you would like to hear Photograph Smile go to the Offical site!


Photograph Smile is the best Julian album so far. It really shows Julian's talent's as a musician and songwriter. There is not one song on the album that I can't like, they are all excellent. If you would like to contribute a review of the album do not hesitate to contact me! jules_ok@geocities.com



The Songs!!
Day After Day

Cold

I Should Have known

How Many Times

I Don't Wanna Know

Crucified

Walls

Believe

Good To Be Lonely

Kiss Beyond The Catcher

And She Cries

Photograph Smile

Faithful

Way To Your Heart
The album is dedicated to Julian's 'Step'-Father Roberto Bassanini in loving memory.

More information about Photograph Smile to come....

Julian's albums so far: Valotte, Mr Jordan, Help Yourself, The Secret Value Of Daydreaming, Mr Hollands Opus, Walls and Bridges (John Lennon album) and Toy Matinee by Toy Matinee.